Glaciator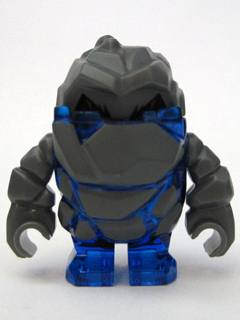 Appearances
Glaciator is one of the five Crystal Rock Monsters from the Power Miners theme. Also known as the blue rock monster, Glaciator is the most common of all the rock monsters. Also, he is not made of normal minifigure parts.
LEGO.com Description
Edit
Nasty and evil, Glaciator is feared even by the other rock monsters. While he is plenty dangerous on his own, he prefers to get Boulderax or Meltrox to do his fighting for him while he eats the crystals. If the Power Miners are in trouble, you can be sure that Glaciator is behind it somehow!
Accessories
Edit