Tremorox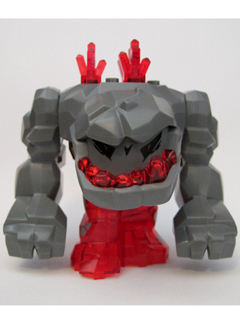 Appearances
Tremorox is a red Throwing Rock Monster from the Power Miners theme. Like all Rock Monsters he is not made from normal minifigure parts. Like Geolix, he is a bodyguard to the Crystal King and is a bully to the rock monsters. He is the larger and stronger of the two.
LEGO.com Description
Edit
Tremorox is the bigger, stronger, and even angrier leader of the Meltrox. Constantly quaking with rage, he hates everything and everyone, especially if it gets between him and tasty energy crystals. The only thing he enjoys are crushing rocks with his massive fists and smashing Power Miners vehicles.
Accessories
Edit